Creative Worship with Flags
Theoretical part:
– Biblical understanding of flags
– Flags in worship, intercession and prophetic acts
Practical part:
– Techniques (how to hold my flags, figures and movements)
– Trying out different flags
– Free Flagging
– Exercises and activations
– Blessing one another
– Soaking times
– depending on time and weather and the leading of the Holy Spirit, there may be an outdoor trip to flag over or in a specific area
Please bring:
– comfortable clothing in which you can move easily, for indoors and outdoors
– your own scarfs and flags (if you have any. You will have many different kind of flags available to work with at the workshop. Owning your own flags is not a prerequisite for the workshop. Flags will also be available to purchase during the school, if you wish to get your own).
In this workshop you will not only receive theoretical and practical teaching about flags, but it will primarily be an encounter with our loving triune God through movement, play, colour and flowing materials. The goal is to connect on a deeper level with God and worship, praise and release heaven in different creative expressions out of your connection with God and through greater personal freedom.
.
Teacher: Sonja Kreisel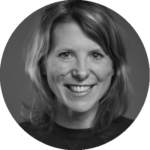 Sonja Kreisel, born 1978 in Frankfurt, began her artistic career in Glasgow, Scotland in 2012 after some major changes in her life. There God began to awaken many different creative gifts, including painting, drawing, dancing, writing, baking and many more. The following years Sonja started developing these creative gifts in many ways.
From 2014 to 2016 Sonja spent another 2 ½ years in the South of France. In the beginning of 2017 Sonja returned to Germany, where she and her husband are now part of the flagging and intercession team. As an artist she is also actively involved with the 'Colourful' team and the 'Transforming Arts' team of the Christus Gemeinde Duisburg. Her paintings are an expression of a deep connection with God through creation and an elevation of the creative genius of our creator. As in painting, her flagging is characterized by a special gentleness, grace and an infectious, playful lightness.