Videography – that moves
You will learn to create stunning videos which will move your audience!
You already recognized that nowadays it is not enough just having a great product or service? This is why you are searching for new ways to lift up your art, business or message?
Learn how to make films which are moving.
What to expect
• basic technics for camera movement, composition and storyboarding
• right use of body and voice to be confident in front of the camera
• basics for lightening, sound and colour correction
• editing, perfect blending and animated text passages
• the right use of music
• a small production with your own powerful video for your projects even for social media
• small extra: smart tips to grow your influence through social media (basis mar-keting Know How)
• clarifying your God-given Vision and your "Why-power"
• all in all, we'll get everything running just with your smartphone plus your laptop, or tablet
If you want to know how to tell your story in moving pictures and how to stand out, then this seminary is the right one for you.
Material
• Smartphone including enough free storage (about 8 GB)
• (optional) Laptop (for better workflow)
• coloured pencils, graphite pencil, black fine liner, a ruler, notebook
• a choice of your artwork or products you want to incorporate into your video production
• Tripod for your mobile phone, clip mic (if not at hand, a recommended list will be sent to you after registration. Total cost not more than 40€)
We will see each other at the academy, I am looking forward to meeting you. Let's take your art, your business or your product to the next level.
Teacher: Denis Buhrke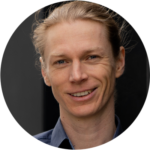 Passion per second. The motto of the 34-year-old filmmaker from Essen. Denis Buhrke was in front of and behind the camera from a very young age, since his father filmed as a camera operator around the world and worked with television. The passion for filming accompanied Denis from childhood. Already in his later youth he was involved in film productions for small and medium sized companies. However, his deep love for filming only really found its breakthrough in Mozambique Africa a few years ago. As a missionary and humanitarian aid worker, his heart was deeply touched by the unique stories of these people in the conflict zone of our planet. Since then he has sought to give people, who do not yet have a voice, a voice through the medium of film. As a result, he gained relevant experience in smaller and larger film productions at home and abroad.
In addition to filming, one of his passions is to see, how people outside of their comfort zone grow beyond themselves. Denis knows how to take active, guided steps with his students, which can lead them, within and outside of a protected framework, to reexplore God-given talents, abilities and potentials. He dreams of a lasting transforming influence in all pillars of society.
During his numerous trips, he realized how important it is in today's times to be more than just an echo. He is an artist from the heart and happily married.